Updated Tuesday, April 12, 2011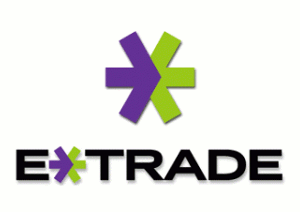 Power E*TRADE Pro Research Tools Grade: A
Note: This is our review of the research tools exclusive to Power E*TRADE Pro. For our review of the research tools found in the standard web based E*TRADE platform click here.
Overview:
---
E*TRADE
already offers an extensive selection of research tools for its regular customers. Power
E*TRADE
Pro customers get to enjoy a few additional goodies that are great in their own right. The strategy scanner is a powerful tool for finding trading ideas. Excel manager, which allows for the download of account and market data into Microsoft Excel, is one of the coolest features offered by any broker. Rounding out the list are free streaming CNBC and investing commentary provided by Minyanville. When you combine everything that
E*TRADE
offers on both its website and on Power
E*TRADE
Pro, the research tools are second to none.
Details:
---
Power
E*TRADE
Pro is a Java application that is launched from the
E*TRADE
website. The platform is geared towards active traders and is free for all
E*TRADE
customers that execute 30 or more stock or option trades per calendar quarter. We called
E*TRADE
and they granted us access to use Power
E*TRADE
Pro free for one calendar quarter. All
E*TRADE
customers should be eligible for this offer. Make sure to request access early in the calendar quarter to get the longest trial period possible.
The Power E*TRADE Pro Interface
The Power
E*TRADE
Pro platform consists of a top menu, the main window and a bottom menu. The top left menu contains selections for switching layouts, changing application settings, accessing help menus and changing accounts. The top right has quotes for the major market indexes. Just below this are buttons to toggle additional menus for tools, quotes, a scrolling ticker and the trade ticket. The tools menu contains icons for windows such as watch lists, charts, options chains and news. The main window displays menus organized in any layout that the user desires. Individual windows can be placed and resized as users see fit. Users can also select from a series of predefined layouts. Finally, the bottom menu contains buttons to toggle between four layouts, tool links, quick access to the order entry window and quick access to alerts ans.
Here is a look at the interface with the charts, options chains, watch lists, news and positions windows open and sized to our liking (click on images for larger views):
Research Tools
Regular
E*TRADE
customers have access to an excellent selection of research tools found on the E*TRADE website. We have already reviewed those features
here
so what we will cover in this review are those tools that are exclusive to the Power
E*TRADE
Pro platform. Let's get started...
CNBC Live TV
CNBC video is streamed live throughout the day. If that's what you are into, have at it.
Strategy Scanner
The Strategy Scanner tool functions as an advanced alerts system. There are 28 pre-defined strategies based off of technical moves such as moving average breakouts and downside support. User definable strategies are also available against indicators such as new highs / lows, moving average crossovers and trailing stop prices. Here is a look at stocks that reflect bearish candlestick patterns during the current trading day:
Minyanville Buzz & Banter
Minyanville is a popular investment portal. One of their most popular features is Buzz & Banter, which is a real time connection to market traders who post investment ideas throughout the trading day. This service is by subscription only, except of course for Power
E*TRADE
Pro customers who get the service free of charge.
Excel Manager
The Power
E*TRADE
Pro Excel Manager is an awesome tool that leverages Microsoft Excel to allow for advanced trading and data functions. Excel Manager requires Windows 200, Vista or XP (Macs are not supported) and Microsoft Excel 2003 or later.
The first aspect of the platform worth mentioning is that account positions and balances can be downloaded directly into Excel. This is a handy feature for those that like to personally keep track of their trading history. Here is the account balances output for our account:
Streaming watch lists are just like the watch lists found within the Power
E*TRADE
Pro platform but are displayed in Excel and can be saved. Market orders can also be submitted, modified and canceled using Excel Manager.
Our favorite feature of Excel Manager is the retrieval of historical market data. This is the easiest method that we have seen to load accurate historical market data into Excel. This type of functionality is often costly when provided by market data vendors. It might not sound important but this feature is crucial for anyone whose trading strategy relies on accurate and usable historical market data. Here is a snapshot of market data that we downloaded for Apple (AAPL):
---
Related Articles:
E*TRADE Review
E*TRADE Stock Trading
E*TRADE Options Trading
E*TRADE Charts
E*TRADE iPhone App
E*TRADE iPad App
E*TRADE Android App