Updated Monday, January 17, 2011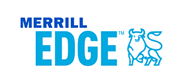 Overview:
---
The research tools available at
Merrill Edge
are stellar. The volume of market news and research reports is staggering. Company profile pages are well laid out and rich in content. The standard calendar, stock screener, alerts and watch list features are all found here. The highlight of the research tools are the college planning, retirement and investing tools which succeed in being both educational and fun. While every feature is not necessarily the best implementation offered amongst our reviewed brokers, everything that a research oriented investor needs can be found at
Merrill Edge
.
Details:
---
The
Merrill Edge
research tools are spread out across various menus found within two main tabs: the Research & Insight tab and the Planning & Products tab, both of which are found within the top menu. There is a lot to cover so let us step through the features one at a time.
News
General market and company specific news articles are updated throughout the day and are provided by
Dow Jones
,
Business Wire
and
PR Newswire
.
Research Reports
Company specific, industry specific and general market research reports are provided by
Bank of America Merrill Lynch
,
Morningstar
and
Standard and Poor's
. A separate analyst opinions page shows recent rating changes by these same analysts. This is one of the most comprehensive selection of research reports offered by any competing broker.
Global Markets
The Global Markets page features an interactive map of world markets and a table showing the performance of global stock indexes. Shown to the right of these sections is a list of our current holdings, broken down by world region. Below this is a selection of research reports and a currency converter tool. As you can see, this page is very well designed (click on images for larger views):
Commodities
The Commodities page shows small charts for the most active commodities, commodity futures organized by category as well as a small table showing the latest prices for several commodity indexes. The Commodities page is not as slickly designed as the Global Markets page.
Company Profiles
Company profile pages feature an overview of that entity's line(s) of business, a list of competitors, company related news and more. The three standard accounting statements (balance sheet, income statement, statement of cash flows) as well as SEC filings are all available. The Earnings and Growth page in particular is well designed. Here is a look at the Earnings and Growth page for Apple (AAPL):
Calendar
The Calendar shows upcoming events including economic releases, stock splits, IPOs and public filings. We found the calendar to be poorly designed as many other brokers offer much better examples of this feature.
Stock Screener
The Stock Screener has 33 screening criteria, including dividend yield, P/E ratio, market cap, price/book and more. The screening criteria is generally restrictive on the ranges of values allowed, which makes the tool less useful than it could otherwise be. Screens can be saved and retrieved at a later date.
Also available are screeners for mutual funds, fixed income, ETFs and CDs.
Watchlists
Watchlists are user customizable lists of securities and includes various pricing and volume indicators for each security. Here is a watchlist that we created consisting of some popular computer industry companies:
Alerts
Alerts are user customizable rules set to trigger on any number of events, whereupon an email are sent to one or more email address. Alerts can be triggered based on 12 types of events, including price, volume, earnings, research reports and rating changes. The alerts system is good but there are a few better examples of this feature offered by other brokers.
Articles
A selection of articles written by
Bank of America Merrill Lynch
experts are available covering the basics of investing in IRAs, Roth IRAs, Section 529 College Savings Plans and more.
Webcasts
The
Merrill Lynch
Webcast Series is a selection of videos covering retirement planning topics such as health care during retirement and the recent recession's effect on retirement accounts. Transcripts for all videos are available:
College Planning Tools
Merrill Edge
has a very interesting college planning tool. This tool provides estimates for required monthly savings needed to fund a child's future college education. Adjustable factors include a college of your choice (in / out of state tuition and with / without room and board can be adjusted), the child's current age, current saving levels, estimated annual increases in tuition, estimated annual fund returns and more.
To test the tool we created two fictional children (we assure you that they are fictional). The tool calculates that we need to save $1,464 a month to send newly born Copernicus to MIT while we need $681 per month to pay for baby Rambo's future days at Rutgers. Once all of the required information is entered a detailed PDF report can also generated. While the price of college makes us ill the Merrill Edge College Planning Tool is a very cool and unique offering:
A separate tool is available to aid investors with using 529 College Savings Plans. This tool is straight forward and less expansive than the college planning tool.
Retirement Tools
The Retirement Evaluator tool allows investors to assess whether they are on track to meet their retirement goals. We answered questions such as our current age, expected retirement age, current and future saving levels, social security expected benefits, investment risk profile, expected annual investment returns and desired spending levels in retirement. There are many free retirement calculators available online but we find that the
Merrill Edge
retirement calculator is one of the better ones out there. We tested the tool by entering our own information while using rather conservative estimates. We think we are in pretty good shape for our long off retirement:
The IRA Eligibility Analyzer is a simple tool that helps investors determine if they qualify for an IRA and, if so, whether a traditional IRA or a Roth IRA is the right choice for them. It asks questions such as age and income of you and your (optional) spouse.
The 401(k) Contribution Calculator provides investors with a breakdown of their retirement savings. It asks questions such as age, income, employer match and income tax rates specific to each person. It would be more interesting if users could also input major life expenses, such as housing, transportation and child care in order to come up with an estimated maximum contribution.
Investing and Cash Management Tools
The Asset Allocator tool uses estimates of current levels of risk and desired levels of risk to determine where investors stand. The risk is adjusted from conservative to risky based on the percentage of holdings falling into stocks, bonds and cash. We personally do not find these types of tools useful because there are conservative stocks and risky bonds so who is to say that x% is the right allocation amount? There are better ways to measure risk in our mind.
The Inflation Adjusted Returns tool illustrates how inflation affects the long term growth of investment accounts. Inputs include current asset values, planned contributions, expected inflation levels and estimated investment returns.
The Taxable Equivalent Yield tool shows the corresponding after tax yield of various types of bonds, including treasury, municipal and corporate bonds depending on the tax laws of your state and your current level of state and federal taxation. This is a straight forward yet very useful tool.
The Net Worth Estimator is a simple tool that shows a breakdown of your net worth based on the various types of assets and debts that you own. Inputs include investment accounts, housing equity and credit card debts.
---
Related Articles:
Merrill Edge Review
Merrill Edge Stock Trading
Merrill Edge Options Trading
Merrill Edge Charts
Merrill Edge iPhone App
Merrill Edge iPad App