Updated Thursday, June 30, 2011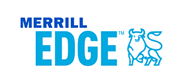 Recommended for basic options trading and iPhone / iPad owners
Company Background:
---
The roots of Bank of America stretch back to 1904 when Amadeo Giannini founded the Bank of Italy in San Francisco, California. Giannini then founded the Bank of America and Italy in 1922 and merged its operations with Bank of Italy. In 1928, the Bank of Italy then merged with Bank of America Los Angeles and the combined entity was renamed Bank of America.
Bank of America is one of the world's largest diversified financial institutions, with businesses stretching from retail banking, mortgage lending, credit cards and wealth management. The company's greatest financial innovation came in 1958 with the introduction of the BankAmericard, which was renamed VISA in 1975.
The recent history of the company is characterized by a steady stream of acquisitions. Some of the more prominent acquisitions include FleetBoston Financial, MBNA, US Trust, LaSalle Bank and Countrywide Financial. In 2008, in the midst of the financial crisis, Bank of America acquired wealth manager Merrill Lynch. The company's online trading website was soon after branded as Bank of America Online Investing, Powered by Merrill Lynch.
In 2010, all Bank of America investment accounts were moved to a new platform and re-branded as Merrill Edge. All reviews found on this site are for the Merrill Edge platform and not for the old Bank of America platform.
Bank of America is publicly traded on the New York Stock Exchange as BAC and currently has a market cap of $144 billion. The company is headquartered in Charlotte, North Carolina with Brian Moynihan as President and CEO and Charles O. Holliday as Chairman.
Platforms:
---
Website: www.merrilledge.com
Advanced Trading Platform: No
Mobile Website: No
iPhone App: Yes
iPad App: Yes
Android / BlackBerry Apps: No
Review Summary:
---
The highlight of the Merrill Edge platform is its fantastic research tools and high quality iPhone and iPad apps. Besides that, the stock trading experience is disappointing and the charts are merely average. Options trading is satisfactory but for basic options orders only. Commissions and fees are now satisfactory thanks to the recent elimination of a quarterly fee. Margin rates are high and the DRIP program is not very user friendly. Merrill Edge makes our recommended list for basic options trading and for iPhone and iPad owners.
Detailed Reviews by Category:
---