Updated Wednesday, January 4, 2012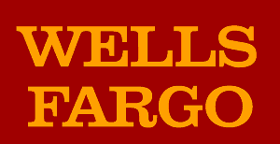 Company Background:
---
Wells Fargo was founded in New York City in 1852 by Henry Wells and William Fargo. The company is a diversified financial services behemoth, with business lines in retail banking, mortgage lending, credit cards and more.
Wells Fargo was acquired by Norwest Corporation in 1998 but the new company retained the more well known Wells Fargo name. Wells Fargo has had many acquisitions of its own over the years, culminating in the acquisition of Wachovia bank amid the financial crisis of 2008.
In 1995, Wells Fargo was the first major financial services firm to offer online banking.
Wells Fargo is publicly traded on the New York Stock Exchange under the symbol WFC and currently has a market cap of $157 billion. The company is headquartered in San Francisco, California with John G. Stumpf as the company's Chairman, President and CEO. Its clearing firm is First Clearing, LLC, a subsidiary of Wells Fargo Advisors.
Review Summary:
---
The Wells Fargo Advisors registration process and charts are terrible while the stock trading engine is merely average. The research tools are decent but not quite among the best. Those trading under the standard fee structure will find that Wells Fargo Advisors is far too expensive compared to the competition. Those with PMA accounts receive much better value (see commissions and fees for more information). Even with a PMA account, options trading fees are too high for us to recommend Wells Fargo Advisors for options traders. Overall, Wells Fargo Advisors falls short of our recommended list.