Updated Monday, July 18, 2011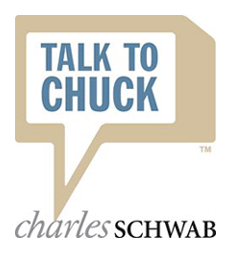 Overview:
---
The
Schwab
web based options trading platform is strictly average. Opening new positions from the order entry menu is handled well but closing out existing holdings from the positions menu could be easier. Trade confirmations include the date of transaction but do not show the hour or minute of execution. The most advanced options order types are missing but all of the basic and mid level types are available. In the past we noted an issue with executing limit orders under certain conditions but thankfully this has since been fixed. Most options traders should find
Schwab
an acceptable platform for executing options trades.
Option Order Types:
---
Basic (one option leg) - Buy/sell a single put/call
Spreads, Straddles, etc. (two option legs) - Buy/sell any combination of puts/calls
Buy Writes & Unwinds (stock + one option leg) - Buy/short stock and buy/sell a call/put

Details:
---
Once logged into
Schwab
, trade options by selecting Trade and then Options from the top menu. This brings up the basic options order entry menu. We did not know the option symbol off hand so we clicked on the Chains link within this menu. This loaded the option chain lookup page. We entered the symbol for Merck, MRK, and clicked Go. This loaded the next two months worth of options contracts that are currently near the money (click on images for larger views):
When we located a contract that we were interested in we clicked on the Select link besides the given contract name. This brought up a detailed quote for the contract. An option contract price chart would be nice to have on this page:
Everything looked go so we clicked on the Trade link. This brought us back to the basic option order entry menu with the symbol populated. We then selected an action of buy to open, a quantity of one contract, an order type of limit, a limit price of $3.00 and a duration of good until canceled. Finally, we clicked the Review Order button:
This brought up the order verification menu. Everything looked good so we selected to place the order:
Our order was entered successfully. We next checked on our order status by clicking on the Order Status link:
From the order status menu, outstanding orders can be modified or canceled. Both actions work as expected and update the order status menu. accordingly.
We decided to let our trade execute. Once it did, we checked that it was added to our portfolio by clicking on Accounts and then Portfolio from the top menu. We decided to close out our position so next to our position we clicked on the More Actions drop down and then selected Trade:
This loaded the basic order entry screen with the option symbol populated. It would be a lot more convenient if the action was set to sell and if the quantity was set to our position size.
In our original
Schwab
options trading review, we noted an issue we found with submitting orders that were a mere 25% the current ask price. Thankfully,
Schwab
has recently fixed this issue and we now have no problems submitting options orders with any possible limit price.
---
Related Articles:
Schwab Review
Schwab Stock Trading
Schwab Charts
Schwab Research Tools
Schwab iPhone App
Schwab Android App