Updated Tuesday, September 1, 2009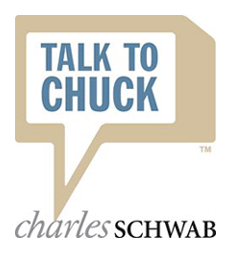 This is our review of the standard Schwab account trading engine. For our review of the Schwab StreetSmart trading engine click here.
Overview:
---
The trading experience at
Schwab
is average. Trading from the order execution screen and the portfolio menu is well done. Modifying and canceling orders is well done. Selling existing positions from the portfolio screen could be a little more convenient. Confirmations include execution times down to the minute.
Order Types:
---
See our Order Types page for an explanation of order types
Market
Limit
Stop Loss
Stop Limit
Details:
---
Each stock in the portfolio view has a drop-down box that allows users to buy shares, sell shares, view stock charts, company news and to select dividend reinvestment options. Here I selected to sell my shares of China Southern Airlines (ZNH) (click on images for larger views):
This brought up the trading screen with the symbol and transaction type of sell auto populated. It would be more convenient if the quantity populated the number of shares I owned as well. I entered a sell order for 30 shares of ZNH at the limit price of $13.50. Schwab has a 60 calendar day term to hold orders before they are purged:
I was asked to confirm my order:
My order was entered:
Once orders are submitted, their status can be checked on the order status page. If the order has not yet executed, users can change or cancel trades. Modifying and canceling orders works well.
---
Related Articles:
Schwab Review
Schwab Options Trading
Schwab Charts
Schwab Research Tools
Schwab iPhone App
Schwab Android App