Updated Tuesday, July 19, 2011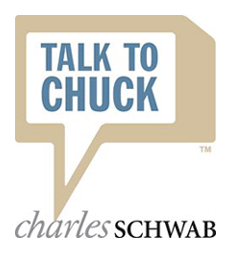 StreetSmart Edge Stock Trading Grade: A
This is our review of the Schwab StreetSmart Edge stock trading platform. For our review of the standard web based Schwab trading platform click here.
Overview:
---
Schwab
StreetSmart Edge is an excellent stock trading platform. Initiating trades from the Trade tool and closing out existing positions from the Account Details tool are both handled well. Open orders can be canceling and modified without any issues. StreetSmart Edge features trailing stop, contingent / conditional and bracketed order types, none of which are available on the standard web based trading platform. Active traders will especially appreciate the powerful
Schwab
StreetSmart Edge stock trading platform.
Order Types:
---
See our Order Types page for an explanation of order types
Market
Limit
Stop Loss
Stop Limit
Trailing Stop Loss $
Trailing Stop Loss %
Contingent / Conditional
Bracketed
Details:
---
StreetSmart Edge is a downloadable trading platform available free of charge to all
Schwab
customers that execute 36 or more trades per year. The software is downloaded from
Schwab
's website where it is then installed and then launched from the desktop.
StreetSmart Edge is a Windows application but it can be used by Mac owners via Windows Emulator software. The recommended system requirements are Windows 7 with a 2.8 GHz quad core processor, 4 GB RAM, 200 MB hard drive space, 512 MB video card and a high speed internet connection. We tested StreetSmart Edge on a laptop with specifications generally below the recommended requirements but we did not experience any issues.
Getting Started
After launching the application and logging in, users are presented with an excellent beginner's tutorial, which contains short video tutorials broken down by category. We recommend that all new users spend a few minutes to browse this brief tutorial.
The application layout consists of various top menu items, including a view of account balances, stock index quotes, access to application settings and help menus. Below this is a tab selection panel, with each tab consisting of a separate layout. There is a selection of pre-built layouts or users can create and save their own customized layouts. Layouts consist of one or more application tools such as watch lists, news and trade. Tools can be arranged and sized within a layout as the user sees fit. Our favorite feature is that layouts can be separated from the main application window so that, for example, those with multiple monitors can move a different layout to each monitor.
Here is how the StreetSmart Edge application appears with a customized layout that we created which includes the watch list, news, account details, company research and trade tools (click on images for larger views):
One application feature worth noting is the workspace zoom function, which allows users to quickly shrink or expand the size of windows and fonts throughout the application. In our other StreetSmart Edge reviews we cover other aspects of the platform but for the purposes of this review we will only additionally cover the trade and account details tools.
In general, we really like the StreetSmart Edge platform. We think that traders will be very happy with the application from a technology perspective. Now, let's move on to trading stocks from within the StreetSmart Edge platform...
Stock Trading
To trade stocks in StreetSmart Edge, open the Trade tool and then select the Stocks & ETFs tab. We selected to buy 4 shares of GoldCorp (GG) at a limit price of $54 and a timing of GTC (good until canceled). GTC orders are maintained in
Schwab
's system for 60 calendar days until they are purged. When we modified the quantity and limit price the estimated cost as shown in the trading window was automatically updated - this is a nice touch. When everything was set we clicked on the Review Order button:
This loaded a small pop-up window with basic order information. Note that this order verification window can be suppressed in the application settings (a welcome option for high frequency traders). We clicked on the Place Order button:
A small notification appeared in the corner of the application window notifying us that our order was submitted. To check the status of our trade we navigated to the Account Details tool and selected the Order Status tab. From this menu open orders can be changed and canceled, with both actions instantly updating the trade status in the Order Status menu.
Once our order executed we could view our newly acquired holding by switching to the Positions tab. To close out a position from this menu simply select the position and then click the Close Position button. This loads a small pop-up window with the default settings to sell the symbol selected for the total number of shares held in the account with an order type of market. This is good functionality and makes closing out trades a breeze:
---
Related Articles:
Schwab Review
Schwab Stock Trading
Schwab Options Trading
Schwab Charts
Schwab Research Tools
Schwab iPhone App
Schwab Android App