Updated Tuesday, July 26, 2011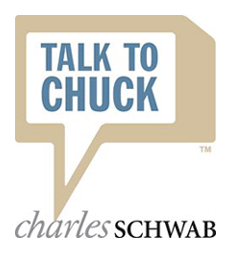 StreetSmart Edge Research Tools Grade: A
Note: This is our review of the research tools exclusive to Schwab StreetSmart Edge. For our review of the research tools found in the standard web based Schwab platform click here.
Overview:
---
Schwab
already offers an extensive selection of research tools for its regular customers. Active traders eligible to use StreetSmart Edge get to enjoy a few additional goodies that are great in their own right. For technical traders, the technical event screener and intraday trader tools in particular are worth examining. When you combine everything that
Schwab
offers on both its website and on StreetSmart Edge, the
Schwab
research tools are best in class.
Details:
---
StreetSmart Edge is a downloadable trading platform available free of charge to all
Schwab
customers that execute 36 or more trades per year. The software is downloaded from
Schwab
's website where it is then installed and then launched from the desktop.
StreetSmart Edge is a Windows application but it can be used by Mac owners via Windows Emulator software. The recommended system requirements are Windows 7 with a 2.8 GHz quad core processor, 4 GB RAM, 200 MB hard drive space, 512 MB video card and a high speed internet connection. We tested StreetSmart Edge on a laptop with specifications generally below the recommended requirements but we did not experience any issues.
Getting Started
After launching the application and logging in, users are presented with an excellent beginner's tutorial, which contains short video tutorials broken down by category. We recommend that all new users spend a few minutes to browse this brief tutorial.
The application layout consists of various top menu items, including a view of account balances, stock index quotes, access to application settings and help menus. Below this is a tab selection panel, with each tab consisting of a separate layout. There is a selection of pre-built layouts or users can create and save their own customized layouts. Layouts consist of one or more application tools such as watch lists, news and trade. Tools can be arranged and sized within a layout as the user sees fit. Our favorite feature is that layouts can be separated from the main application window so that, for example, those with multiple monitors can move a different layout to each monitor.
Here is how the StreetSmart Edge application appears with a customized layout that we created which includes the watch list, news, account details, company research and trade tools (click on images for larger views):
One application feature worth noting is the workspace zoom function, which allows users to quickly shrink or expand the size of windows and fonts throughout the application. In our other StreetSmart Edge reviews we cover other aspects of the platform but for the purposes of this review we will only additionally cover the research tools exclusive to StreetSmart Edge.
In general, we really like the StreetSmart Edge platform. We think that traders will be very happy with the application from a technology perspective. Now, let's move on to the research tools found exclusively within the StreetSmart Edge platform...
Screener Plus
The Screener Plus is a stock screening tool with a selection of 30 predefined screens. Considering that
Schwab
already offers one of the best stock screeners on their website that is available to all of their customers, the Screener Plus tool is hardly noteworthy.
Recognia
Recognia is an independent company that offers market research tools to various financial firms.
Schwab
has decided to integrate several of Recognia's tools into the StreetSmart Edge platform. We describe each of these three tools below.
Technical Event Screener
The Technical Event Screener offers a way to filter stocks against technical conditions. There are ten preset screening criteria or users can select their own customized screen based on price, volume, exchange, industry and a selection of technical indicators. The technical indicators are the real appeal of this tool, with indicators such as trend reversal, double bottom and upside breakout. Results can be shown as a list, charts or a combination of the two. Note that
this tool is also available to all Just2Trade customers via their website
.
Here are the results that we generated after screening for stocks with technical patterns that are categorized as having a short term bearish outlook:
Strategy Builder
Strategy Builder allows for the creation of customized screens based on specific stock trading strategies. Already built screens created by the
Schwab
community are also available. As we have already mentioned,
Schwab
already offers an excellent screener on their website. Note that
Strategy Builder is also available to all TradeKing customers via their website
.
Intraday Trader
Intraday Trader offers a way to find stocks with one or more technical signals based on chart patterns. Choose from a selection of pre-built technical events or create your own list of customized events. Here is a look at a selection of bullish and bearish events that are active as of the past trading day:
---
Related Articles:
Schwab Review
Schwab Stock Trading
Schwab Options Trading
Schwab Charts
Schwab Research Tools
Schwab iPhone App
Schwab Android App