Updated Sunday, August 21, 2011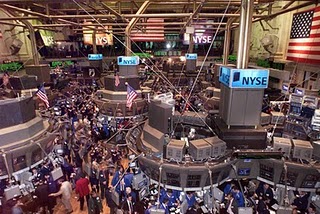 What does a clearing firm do? Which clearing firm does my broker use? Does it matter which clearing firm my broker uses? Site visitors have asked us these types of questions for years so give us a few minutes of your time and we will cover everything once and for all.
Clearing Firms
Clearing firms, also referred to as clearing agents or clearing partners, act as an intermediary between brokers and exchanges. The primary duty of a clearing firm is to handle back office tasks such as trade execution, processing, confirmation, settlement and regulatory compliance. Clearing firms are members of an exchange's clearing house and thus are authorized to clear trades for its broker customers.
Brokers can clear through a non-affiliated company, one of their own subsidiaries or self clear. Brokers can also utilize different clearing firms to handle trades over different exchanges. For example,
optionsXpress
self clears US traded securities but utilizes Penson Financial Services for clearing securities on Canadian exchanges.
Clearing Firms By Broker
Here are the main clearing firms used by our reviewed brokers for US traded securities:
As you can see, the majority of our reviewed brokers either self clear or clear through one of their own subsidiaries. Of those that clear via an external party, Penson Financial Services is the leader with 6 broker clients.
Largest Clearing Firms
According to
Investment News
, the 10 largest clearing firms ranked by broker-dealer clients are:
Pershing LLC
Penson Financial Services, Inc.
National Financial Services LLC (a subsidiary of Fidelity Investments)
Broadcort & Merrill Lynch Professional Clearing Corp. (Bank of America Merrill Lynch)
J.P. Morgan Clearing Corp.
Goldman Sachs Execution and Clearing LP
RBC Correspondent Services
Southwest Securities Inc.
Wedbush Securities Inc.
Sterne Agee Clearing Inc.
What Difference Does It Make?
The clearing firm utilized by your broker affects many areas of service but all clearing firms provide the same basic functionality. From an end user standpoint, choose the broker that fits your needs regardless of the clearing firm. All clearing firms reviewed on this site (and the brokers themselves) are equally safe as they offer security protection via
SIPC
. Any issues with specific clearing firms should be uncovered by
our detailed broker reviews
.
---
Related Articles:
Stock Trading Reviews
Options Trading Reviews
Extended Hours Trading